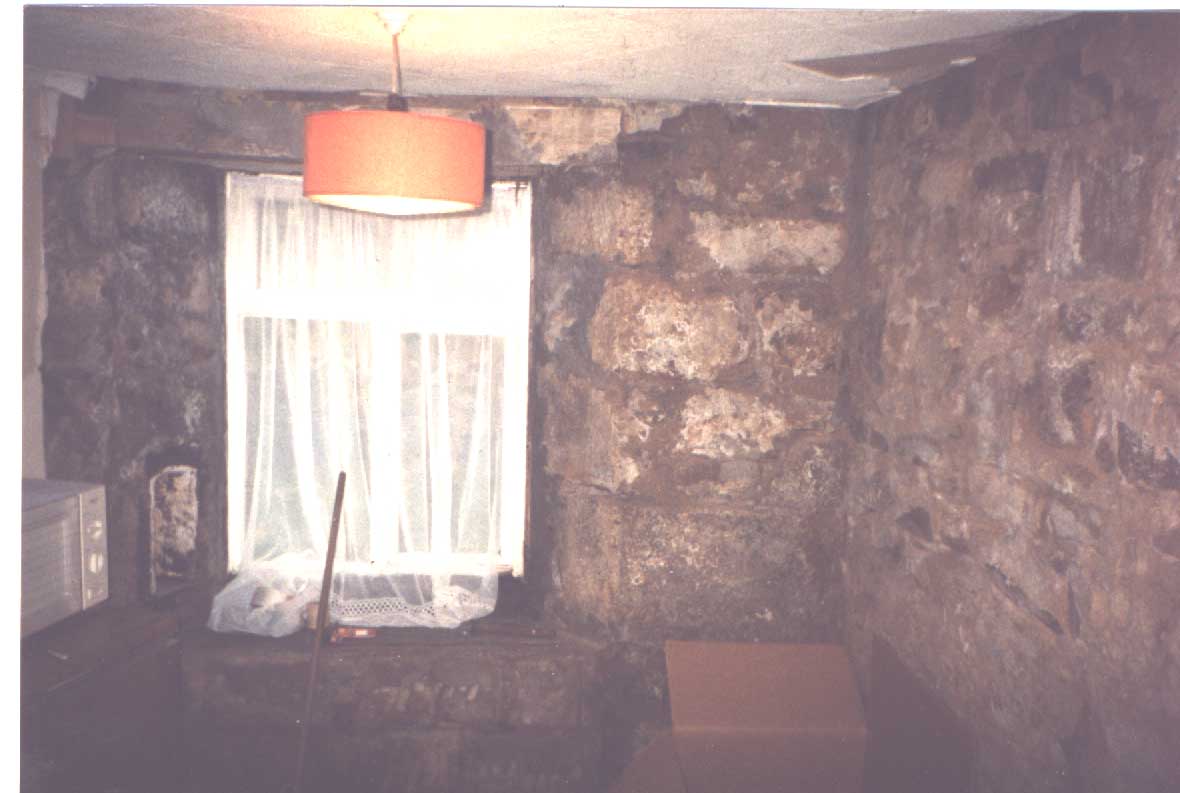 this shows the old dining room window, which has now been replaced by a door. You can see the bare granite bock walls, after we had removed the chipboard covering it. On the very left, is the start of the angled wall, which when the boarding was removed, revealed the back of an old flue.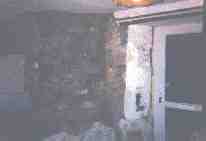 this is the new door from inside, showing the back of the old flue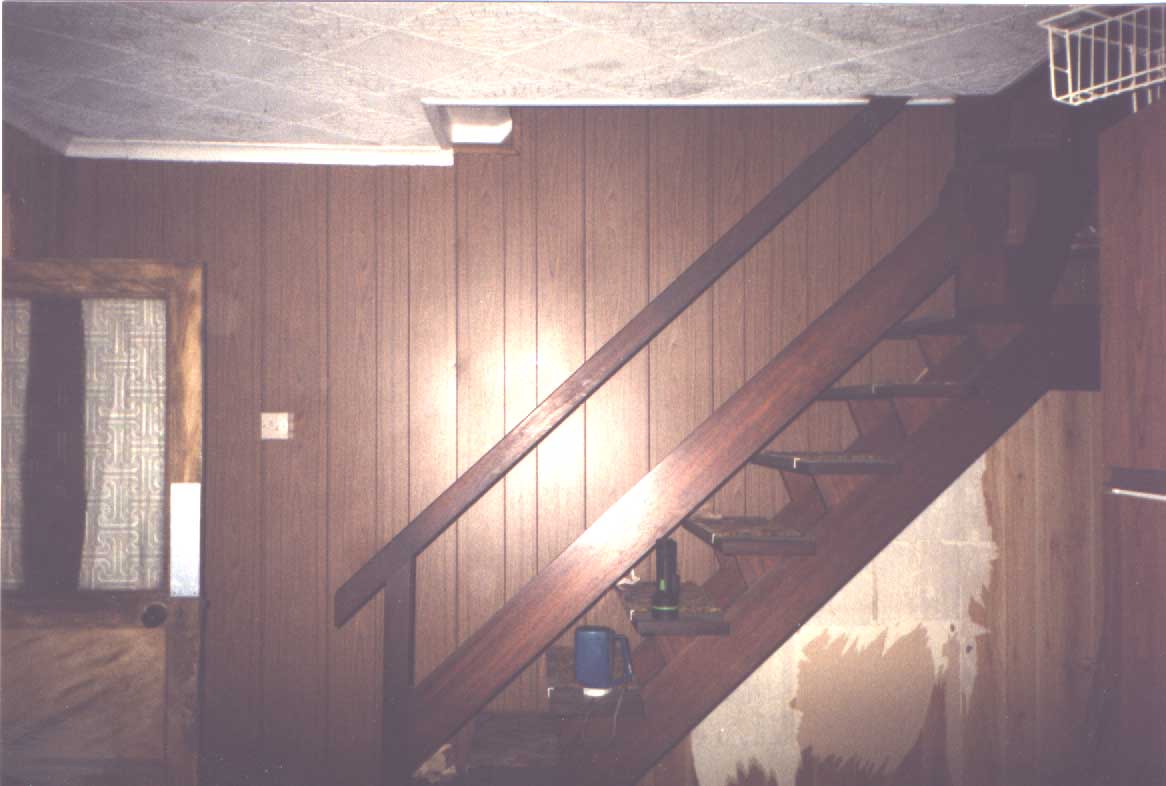 this obviously is the staircase wall in the dining room, this time covered with laminated hardboard. This wall is opposite the new front door, to the left is the door to the kitchen, to the right is the doorway to the living room.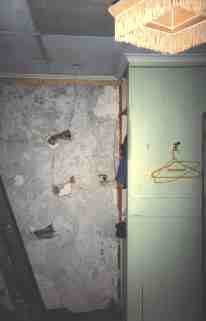 this is the bedroom wall, showing the damage to the lath and plaster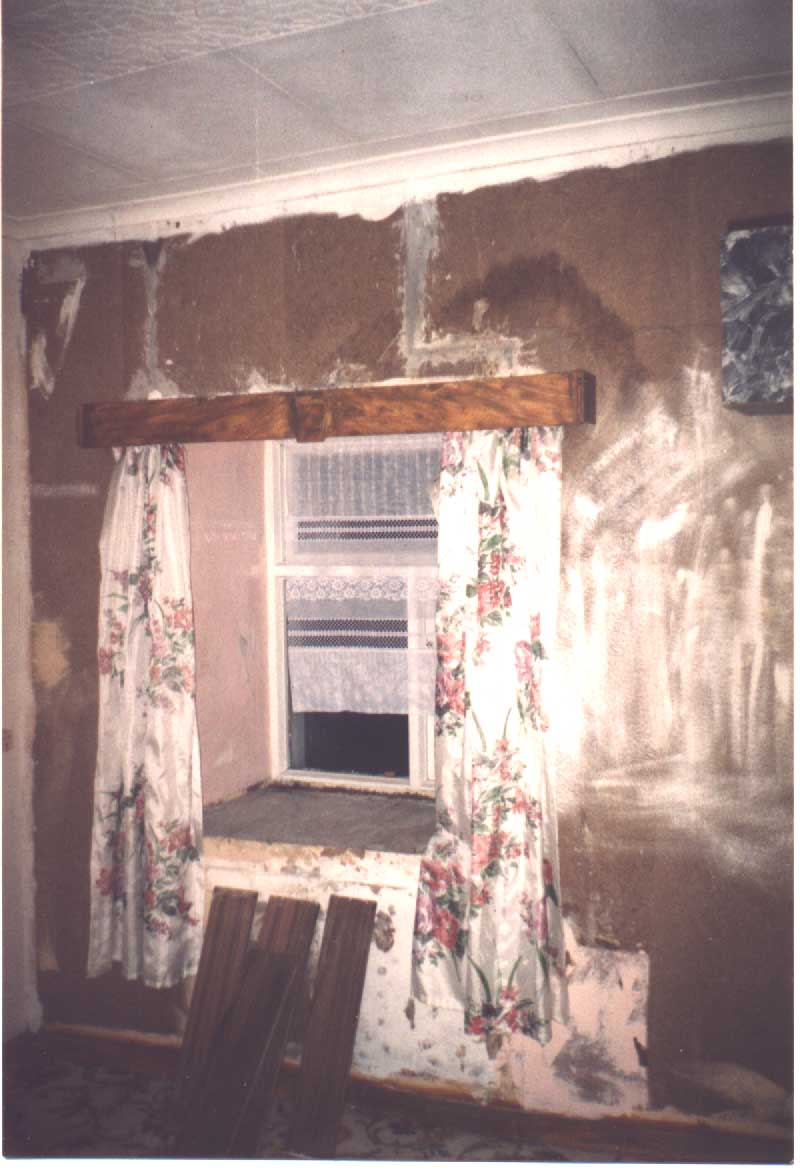 here you can see the chipboard covering the bedroom walls, and the old window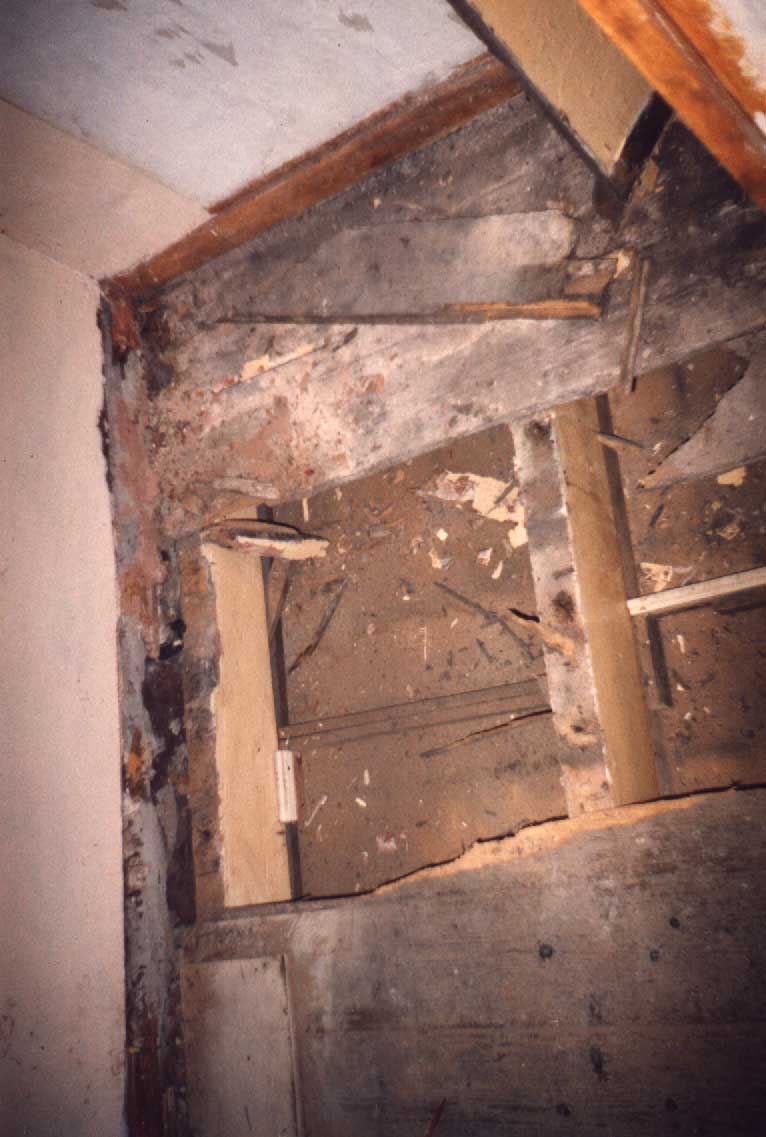 this shows the rotting floorboards in the bedroom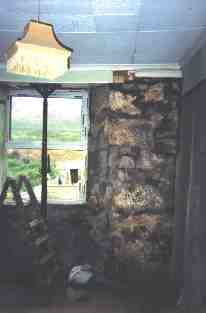 This is the old window in the bedroom, note the acro prop holding up ceiling, you can see the awful tiles above, and the granite blocks exposed, where we had to removed the damaged plaster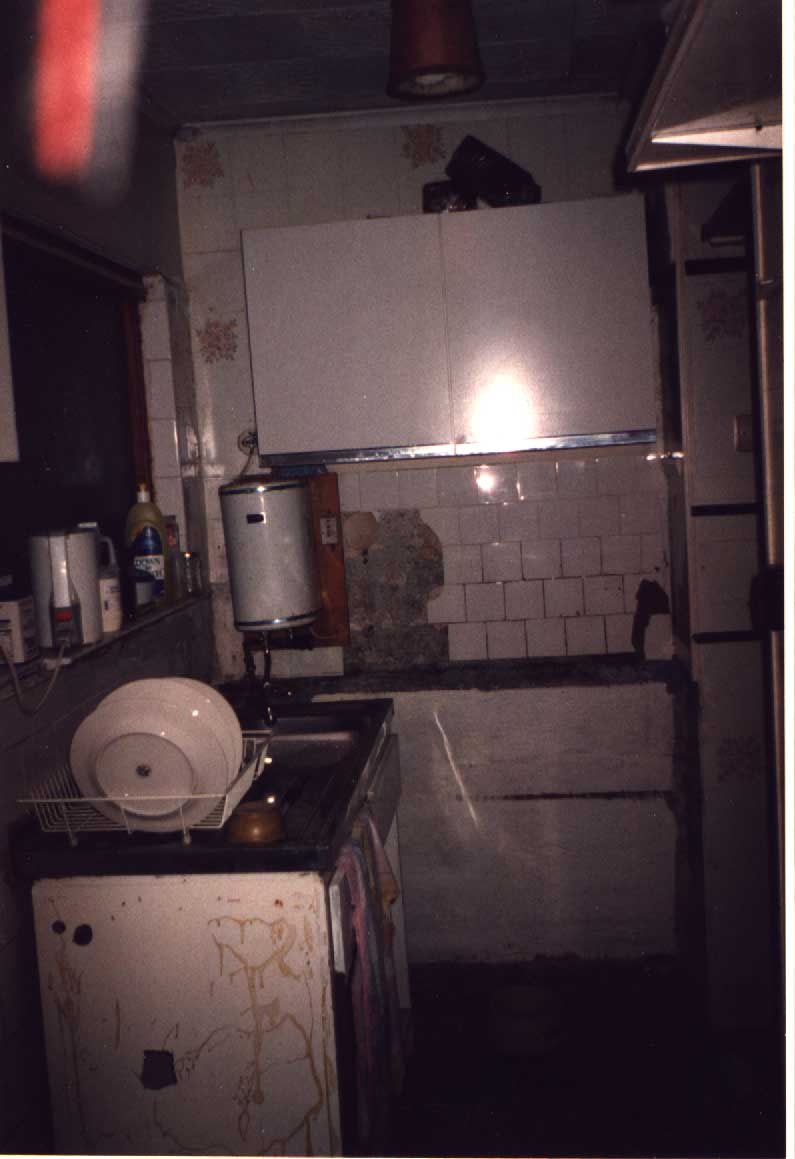 this is the end of the kitchen opposite the door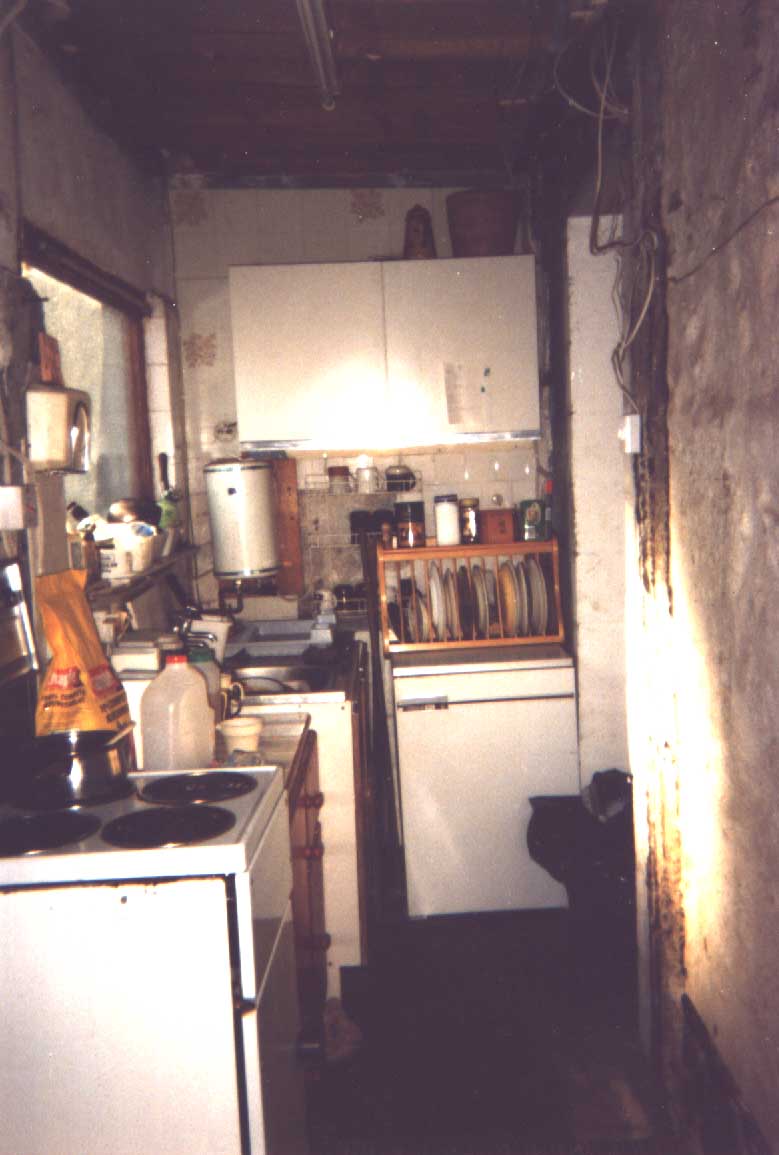 this is the galley kitchen, such as it is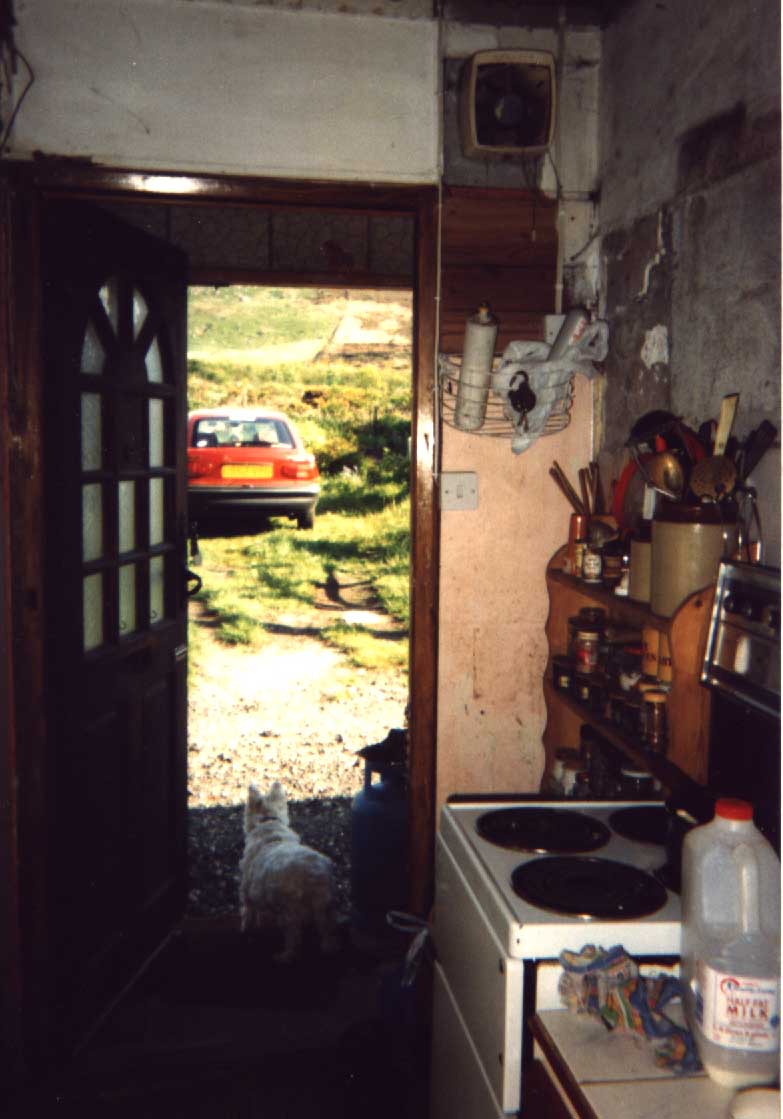 this is the original front door in the kitchen, note how small the kitchen is. In the picture below you can see how it has been replaced by a window.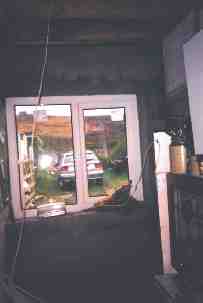 this is the new window, in the place of the old door, this wall had been built up, and has at least been rendered, ready for plastering. You may just be able to see that we have no ceiling in here yet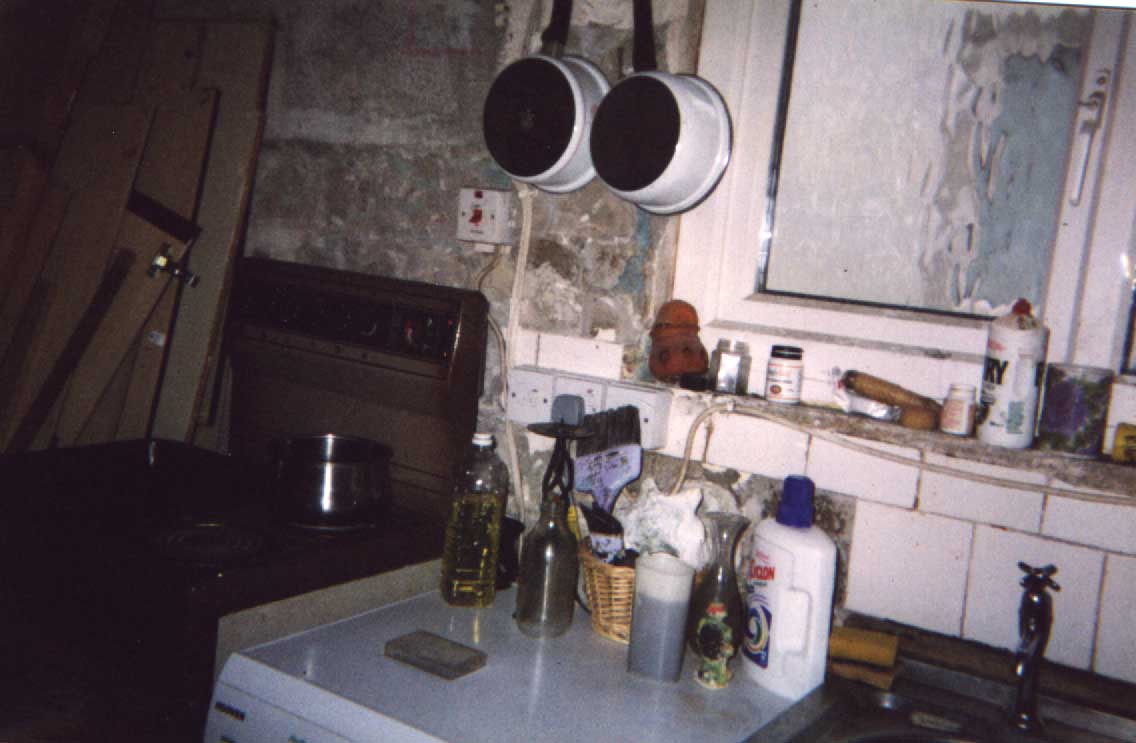 this is the kitchen as we have to use it at present, the majority of items are currently in the dining room and are used there for now